Up for everyone's consideration is my beloved 9mm. HK USP Combat Competition model. *For those who don't know, these model HK's(in 9mm.) are freakin RARE!!!*
I've decided I might go a different route with a range gun, so this ones gotta sell before the build can start.
Before anyone asks... YES it's a real 9mm. Combat Competition, and serial number can be provided upon request.
I don't have an exact range count on it, but I've only fed
MAYBE
500rds. through it, and the weapon is in GREAT condition, and I'm in no rush to sell it off.
ORIGINAL SALE LINK HERE:
http://www.hkpro.com...n-w-extras.html
I'm selling off the entire package:
- 9mm. USP Combat Competition with HK's Match/LEM-Hybrid trigger, bobbed hammer, Novak fiber optic(front) sights, Jet-Funnel.
- 12, yes
twelve
18rd. Jet-Funnel mags.
- HK marked UTL tactical light.
- Blackhawk CQC OWB holster.
-All the original paperwork, test fire casing, lock-out key, case(with matching Combat Comp. seial number), and warranty card.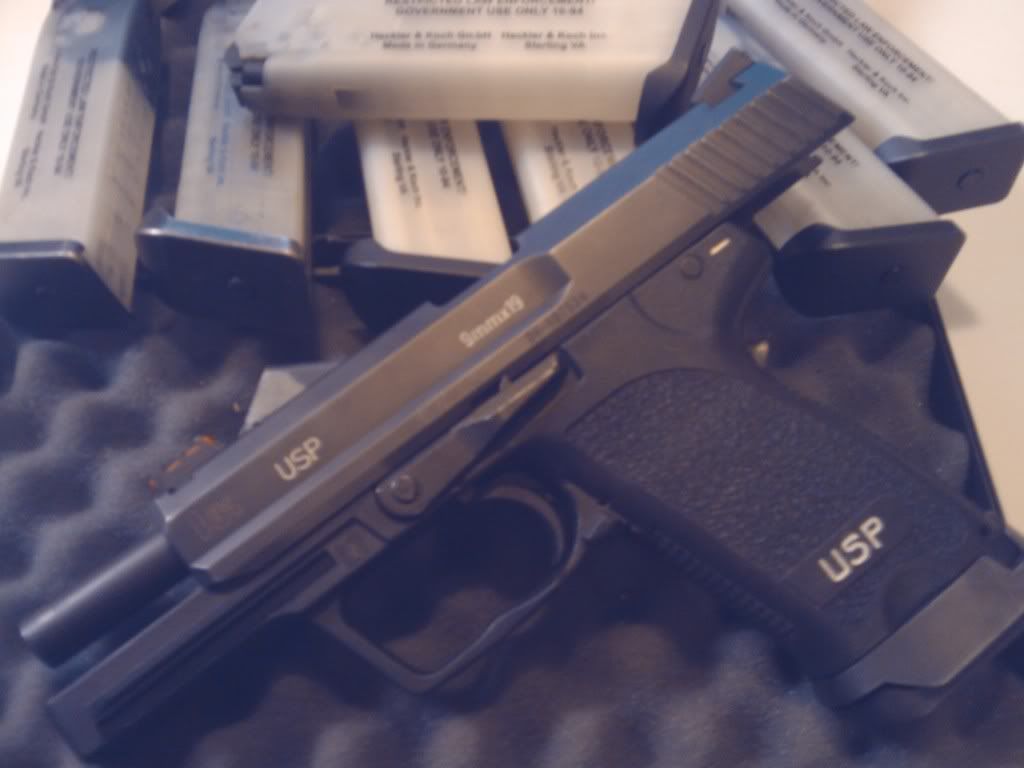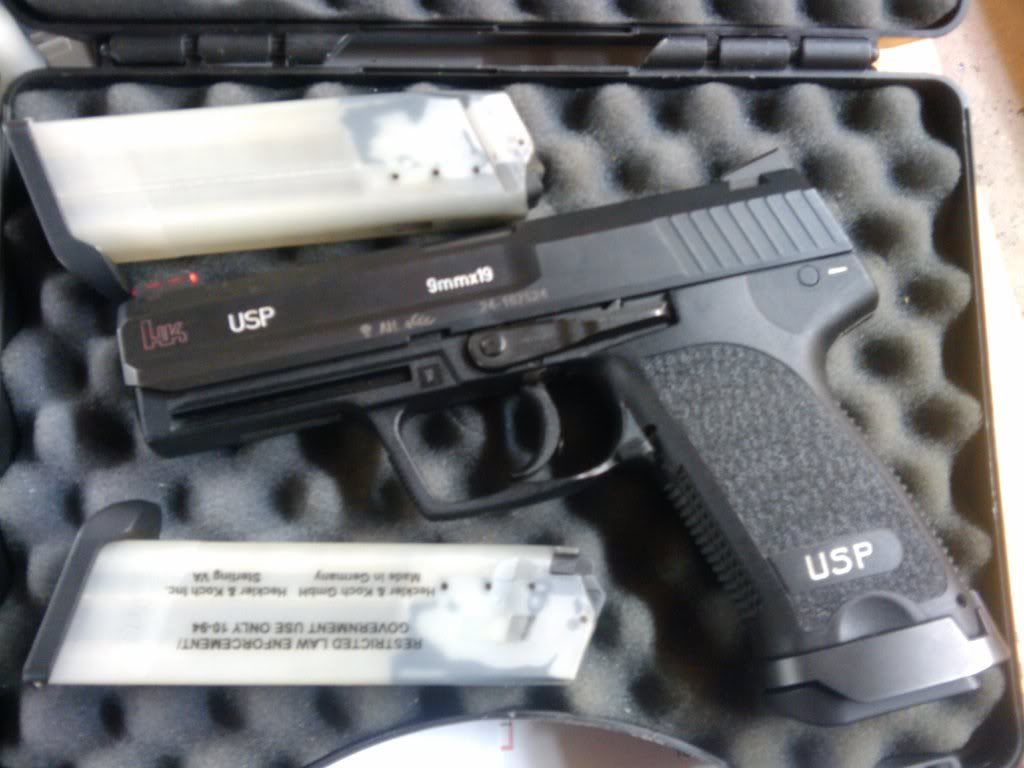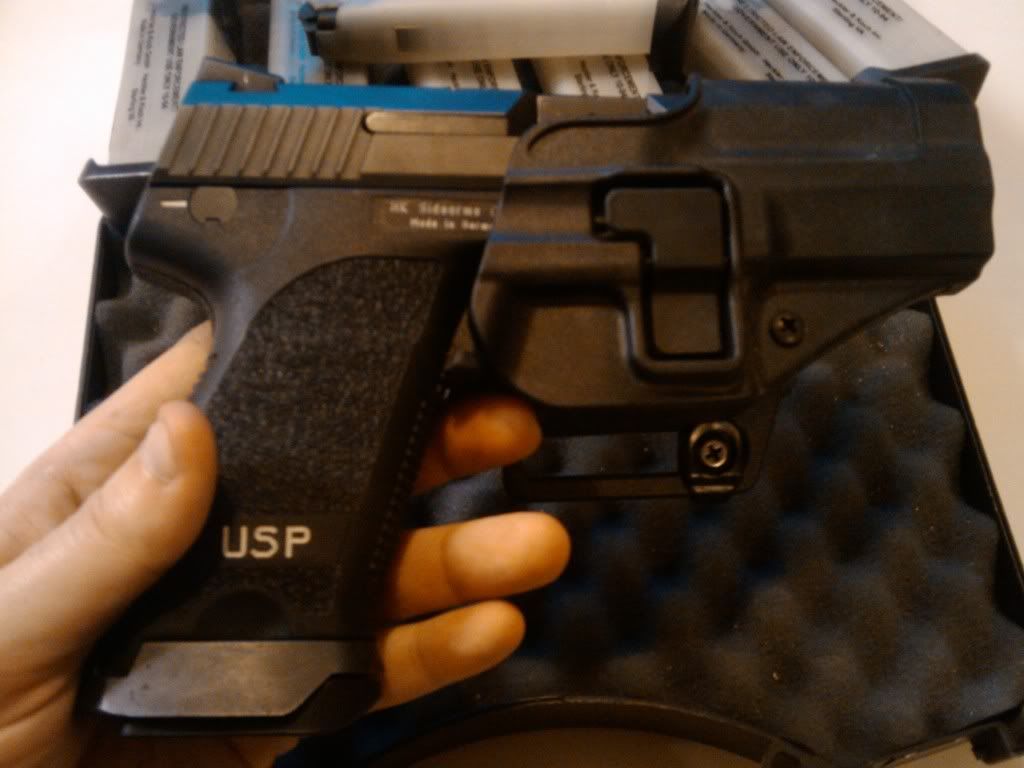 Sorry for the crappy pics, better one can probably be provided upon request...
The only trades I'd consider are:
HK 9mm. USP Expert
SIG P226 Tactical Operations + cash(or possible gun & 4 mags, for gun & 4 mags straight trade)
*possibly* other SIG P226 Elite, Elite Dark models + cash...
Let me know whatcha got!
I estimate total value(w/mags @ $40 ea.) at $1,800.00-ish.
I'm asking $1,600.00 O.B.O. for the whole setup, which is fair IMHO.
-Wes