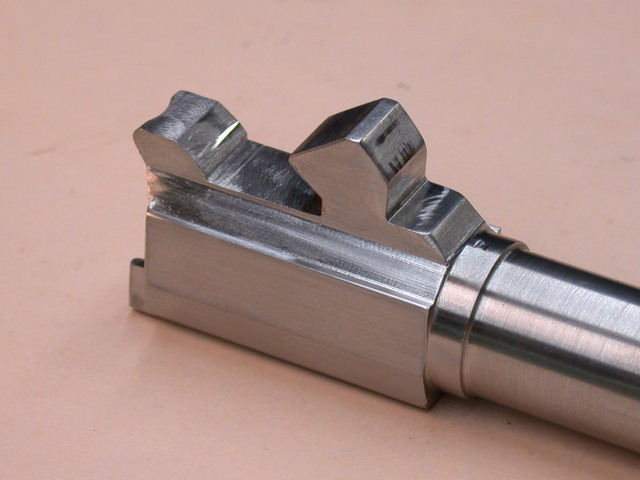 The ending sentence from Part 2 with photos promised
"You will notice in some of these last photos how the two barrel seating "eyebrows" are showing on the barrel. one at 6 o'clock front of barrel and one at 12 o'clock 1/2" in from the muzzle. I have slightly "softened" just these two areas with a fine stone/oil - nothing at 3 & 9. This is where I want the extra .0025 to stay.
These next two photos may make this more clear."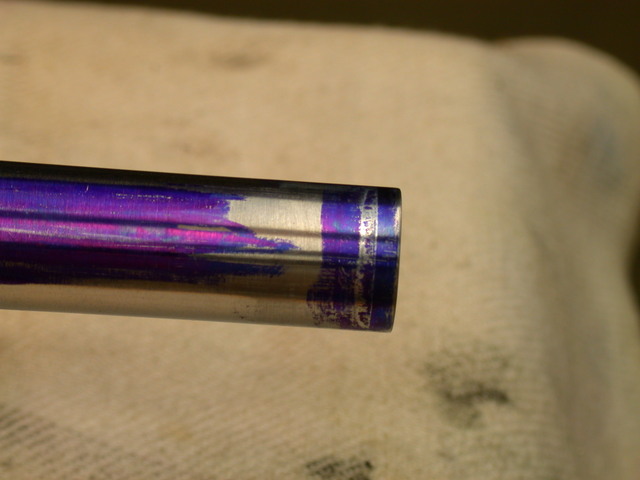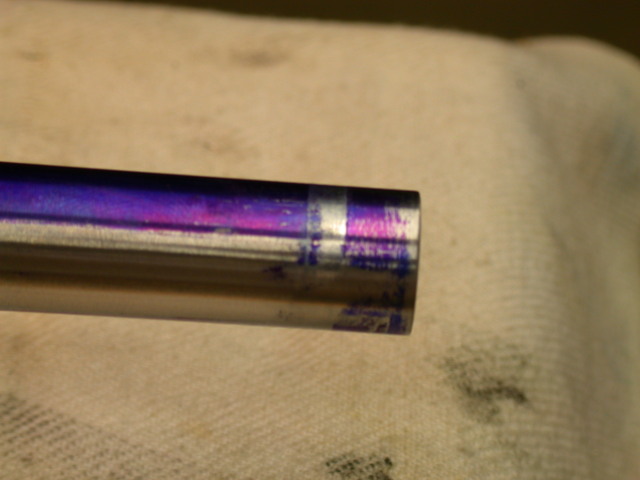 as you are fitting the breech distance, take note of this area in red. this side barrel "face" make contact with the slide hood front and need a couple of file strokes on the barrel side face to relieve it. you can be paying attention to all else and this can sneak up on you.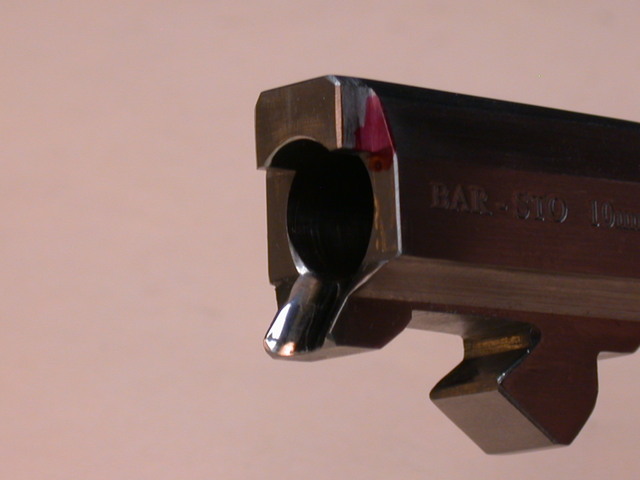 As I have relieved the two mentioned areas and the hood breech end has been stoned to a tap in fit this completes the hood/breech, muzzle fit.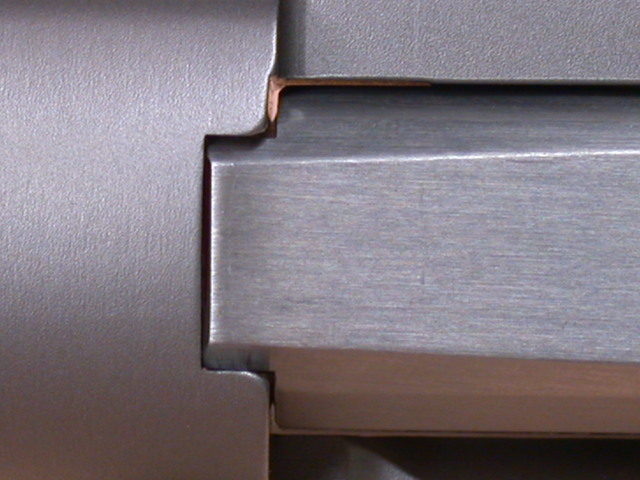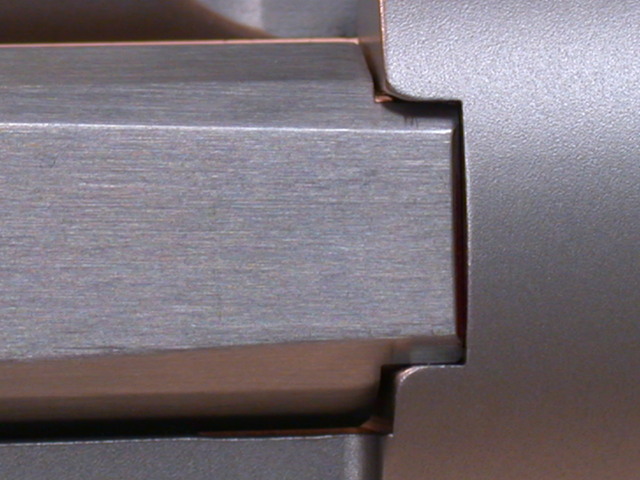 When I received this barrel it would not flat drop on the frame lock block. what I mean by that is the distance between the cam tip and the back "angle" (which comes to you rounded and uncut) would not just drop down on the block. Here's a barrel as received pic again. Note the rounded area. This is left for you to fit.
[IMG]http://photos.imageevent.com/was1911/sigp22010barstomtbarrelfit616/websize/5.JPG[/IMG
This next series of photos shows the sequence of fitting areas. This afore mentioned angle is the first addressed. It is shown first in natural & then in red.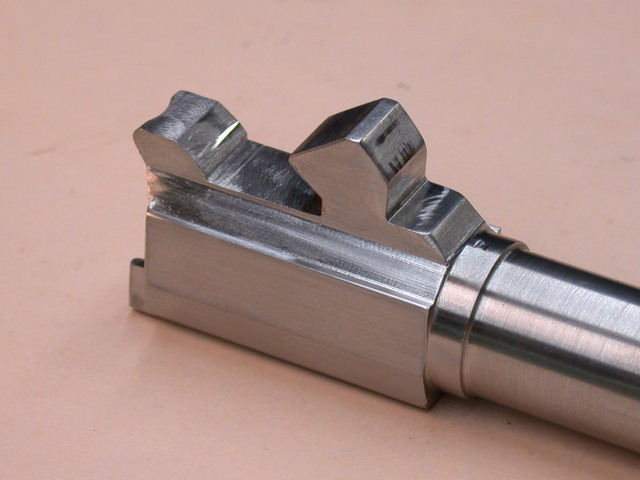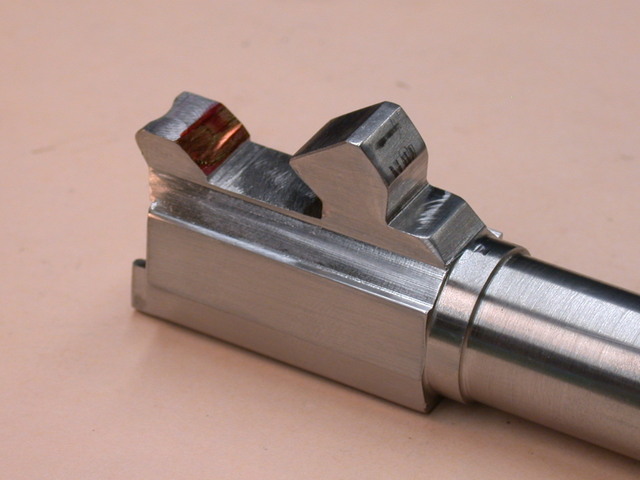 This angle cut allows the barrel to flat drop from battery (after the cam hits the block) down to flat sit on the frame block.
This next blue area had to be hand filed down to allow the top of the barrel hood to clear the upper inside of the slide as it came back into counter battery.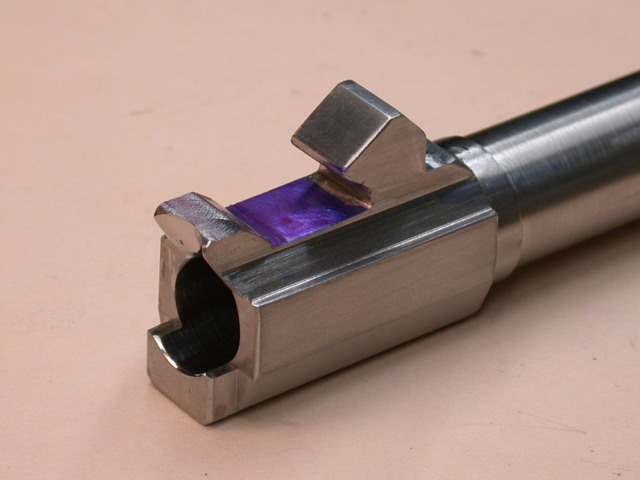 The next and final area is the flat that is most important. This Green area sitting on the frame block is what high locks the barrel into the slide. It's a bit tough for me to tell this in black & white words on a screen as to "how much" to remove. i figured a safe way was take a #3 Grobet file and work on the front 1/8th inch of the flat, just a stroke or two at the time, reassembling the barrel in the slide and trying it on the already slide-to-frame fit unit - pretty much over and over. When it just stared to pre-lock. I worked the rest of the flat to that depth - and a stroke or two at a time from there on into dead-lock. If you can't file straight,
practice.
. There's none of this comes to you. Some are better than others but all had to work at it - if they were truly interested.
First photo is my slide just hand lowered to stop. Second is my thumb just touching the side back. Third is a slight thumb push and barrel goes into high-lock with slide going into battery.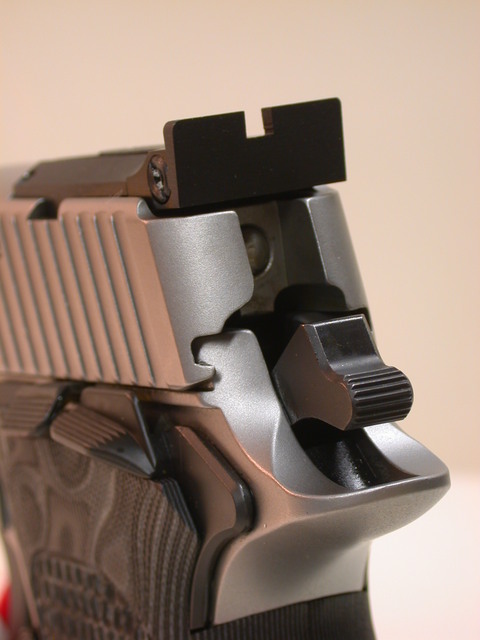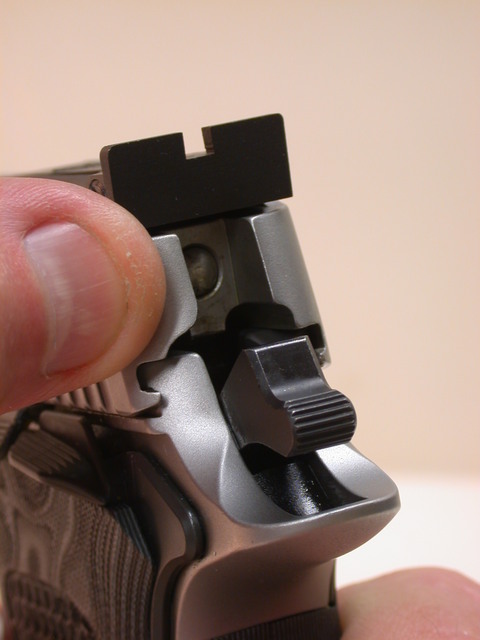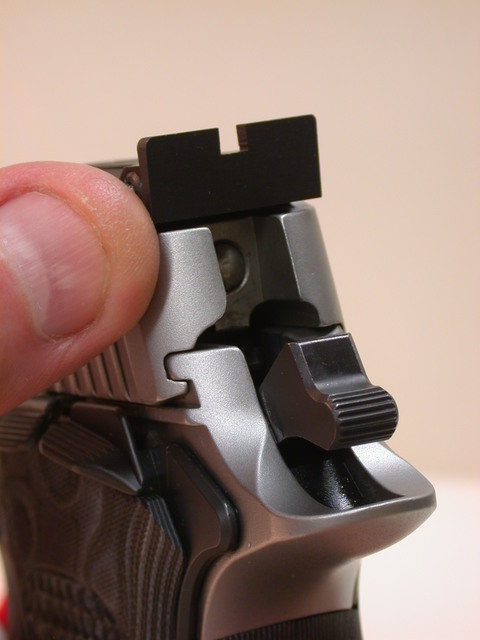 It has the pretty wood grips put up & stored and is in Raptor garb but it's bank vault tight.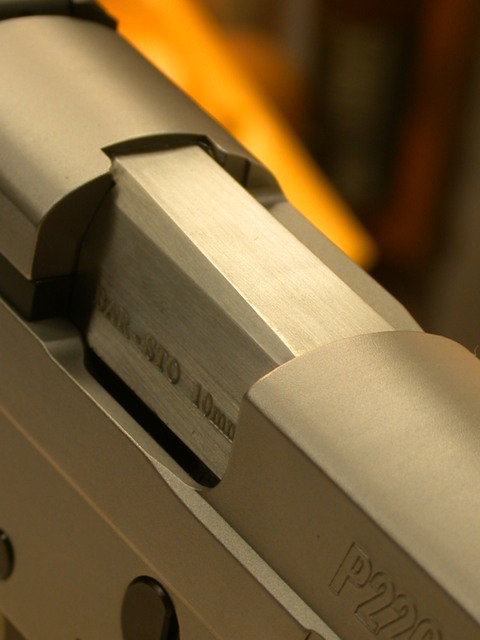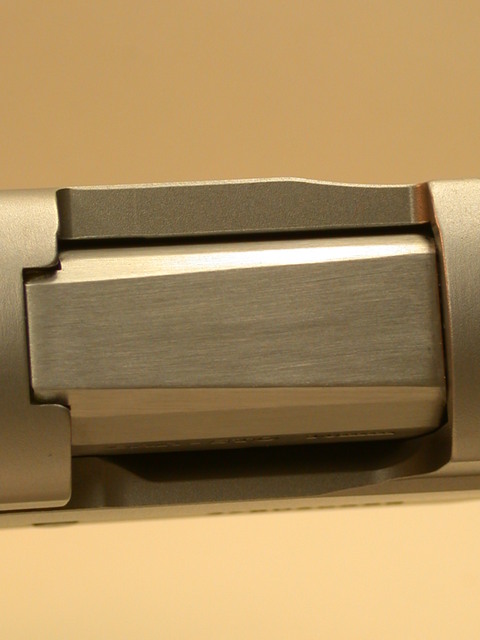 Note the slight relievement on the tops of the polished ramp sides. Made just a touch of an angled chamfer there. i also polished the very bottom of the breechface up to about where the case starts to slip under the extractor. And also the inside to of the barrel chamber about 1/2" in from about 2 to 10 o'clock - all with Dremel, hard felt 3/8" bob, and stainless steel compound. didn't over do it, just a light polish. These are the two areas where the case head and bullet nose hit pretty much at the same time. You are not removing any metal to speak of and it gives that bit of easement, especially needed with this factory 22lb spring, which requires a round to do some angular things pretty fast.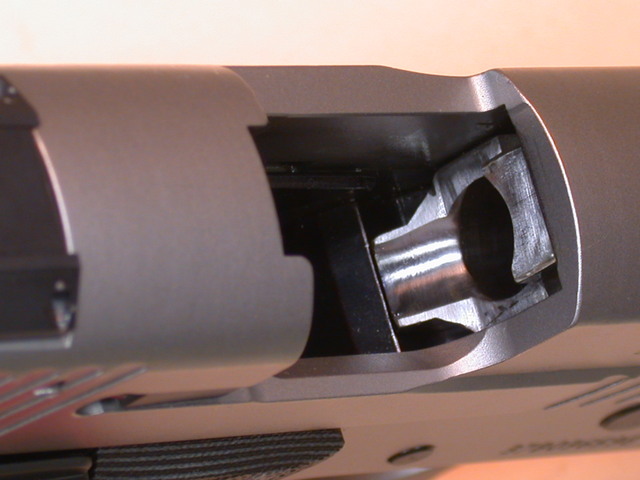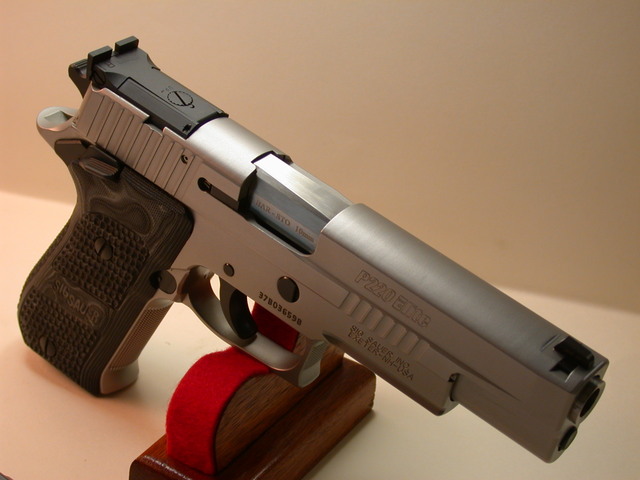 Again, if you want these photos, copy/paste them. I guess the text will always be here. I'm working on another way to post photos.
Well fellas, that's it.
In my years posting these I have always hoped in some way there might be a builder out there that I can trade some ways of doing things with and learn something from. Still looking.
BTW, this is just a real serious "interest" of mine. I do not have an FFL nor do I do outside work.