I got my Sig .357 Conversion unit today and it installed without a hitch.
Will see how it shoots the next time I hit the range.
But 2 things I've noticed so far:
1: Color
The slide is almost a dark green compared to the black of the frame. It doesn't match. The .22 upper matches 100% as the earlier pix show. Don't know If I care or not, but after spending the $$$$ I did, I think I;d like it to match like an original .357 Sig must. Or do they also have a different appearence?
2: Slide
When installed without a round, the rear of the frame rail is visible on the pistol, while the original .22 unit it is not.
Also...if I pull the trigger while the slide is engaged without a round or dummy case in the chamber...the hammer seems to bounce a little at the end as if It's not hitting anything..I also don't feel anything like a firing pin impact. Maybe the tolerances are so tight..the thickness of the cartridge rim makes a difference.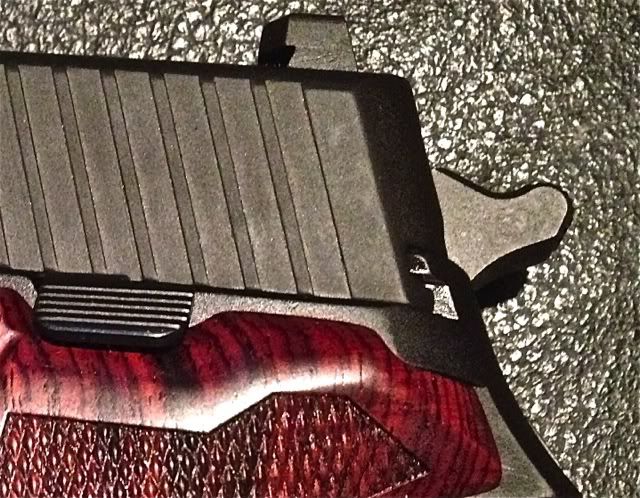 As long as it works..it's not a problem. Will see how it fires come range time.
Maybe both issues are just the way it is and I have to get use to them as part of the learning curve on a new gun?