Hi all, new here but not to forums.
I have an XDm with a PRP trigger and Dawson night sites. I love it, it's a great weapon. But there's just something about Sig, especially their 1911s that I just love.
I was going to get a Scorpion, but when I saw this, I fell in love. It's the Scorpions brother; the Extreme. The trigger is probably the best stock trigger I've felt for a non custom pistol. It is so crisp with virtually no take up. Reset is instant. I feel like I got a decent deal on it, too.
If you want more pics, let me know.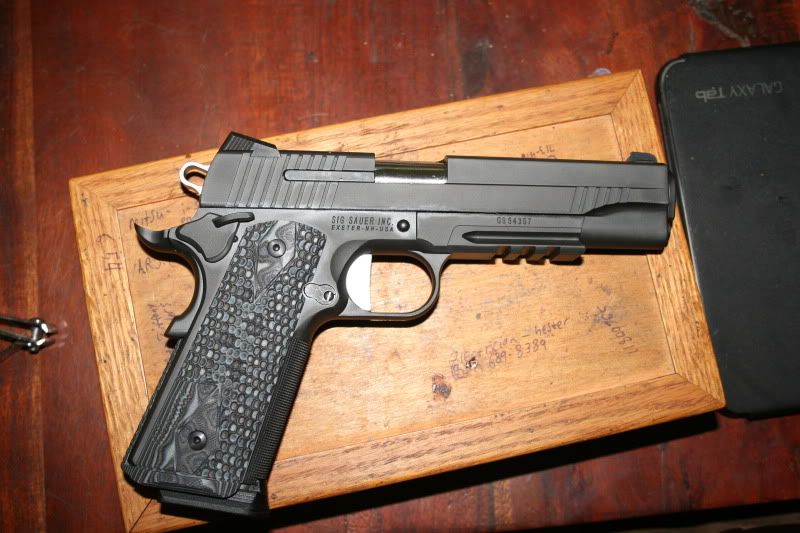 I still would like a Scorpion, and know where a 4" model is. Are the 4" as reliable as the full size?