Just wanted to introduce myself. I am new to Sigs for some reason but have owned just about everything else over the years. I am a hardcore bowhunter as well as pistol/gun hunter. I was one of the first to IPSC (limited gun)compete years ago with the 10mm and still shoot IDPA on occasion with a 45acp.
I was sooooo tired of all my polymer pistols not having a good trigger and quality feel. My USP compacts are not bad but there still was something missing. Yea, I shoot them good but the feedback leaves me liking the guns but never loving the guns.....Enter the Sig Sauer. For no reason I have never owned a Sig but that all changed. After doing a lot of searcher, I ordered a P229 Elite Dark in 40s&w. Hands down, the P229 is the most accurate double stack handgun I have ever shot (and thats
a lot
of guns). It rivals my custom 45acp in accuracy. The 40s&w feel like 9mm in this platform. The Sig aluminum grips are perfect and the gun melts into my hand. The gun needs nothing. It swallows everything I can throw at it. PDx1, Critical Defense, Gold Dots, all shoot the same impact point and even Winchester white/red box prints sub 1" group at 10 yards. I am cutting one ragged hole with most every thing at 7yards. Double action or single action doesnt make a difference in my hands. At 25 yards I can easily take head shots. I have been to Gunsite 2 times and my next visit the P229 is going to be my primary. I cant believe I waited this long to buy a Sig......????
Here is some P229 Elite Dark porn....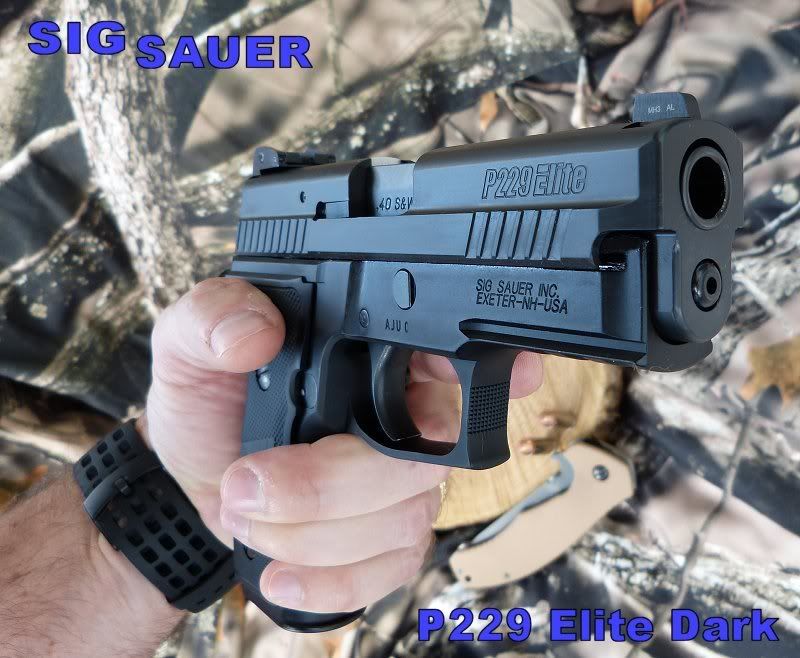 I had adjustable sights like these on my HK USP. I love being able to do quick adjustment. Key is blue loctite on the dovetail threads when you are done and they will never move. I one hand rack the slide with them and never a issue.